Internal Partitions
Frame your interior and exterior view with minimal interruption by choosing our steel internal partitions and dividers.
Our custom interior walls are designed to elegantly divide your living areas. These room dividers can come with or without doors and can be made in almost any size and thickness depending on the style you're trying to achieve.
Think about whether you are trying to achieve a more traditional or modern feel, consider your ideal glass pane size and how many mullions (vertical and horizontal dividers) you need.
Let us know your dimensions and what you're trying to achieve, and we will quickly return a custom quote.
Get a free quote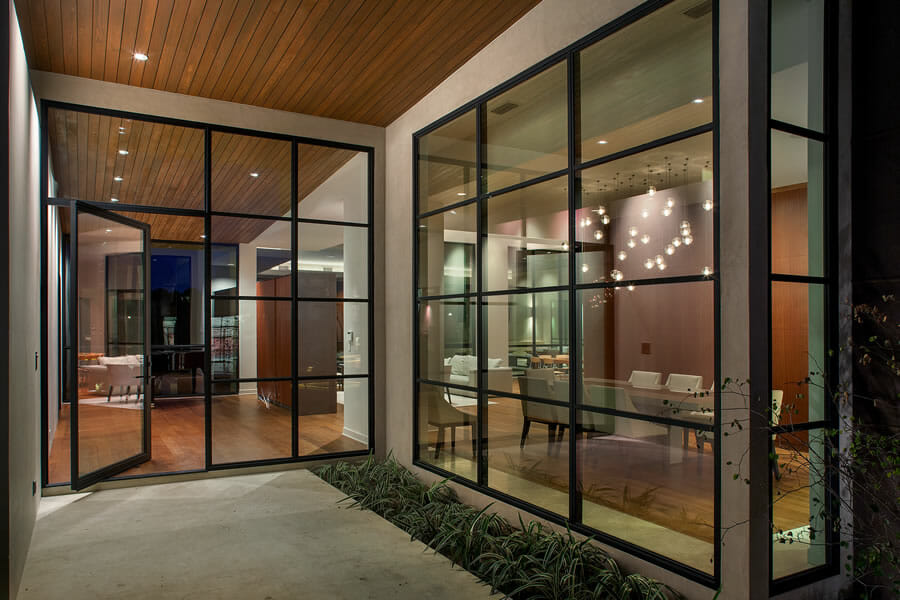 01
Partition Styles
From internal office partition walls to expansive window walls, we can create partitions to maximise light, add in a layer of transparency and transform your space.
Choose from a wide range of industrial style glass partitions with classic matte black steel frames to create a classic lightness with a wow effect. Partitions and dividers are a popular choice for interior designers, enabling them to structure spaces without closing them. We can make partitions to suit your space, with or without doors.
Total Dimensions
Virtually any size can be custom-built to divide your space. Typical heights range from 2.4 – 4 metres with typical widths ranging from 0.5 metres installs to 15-metre long feature walls.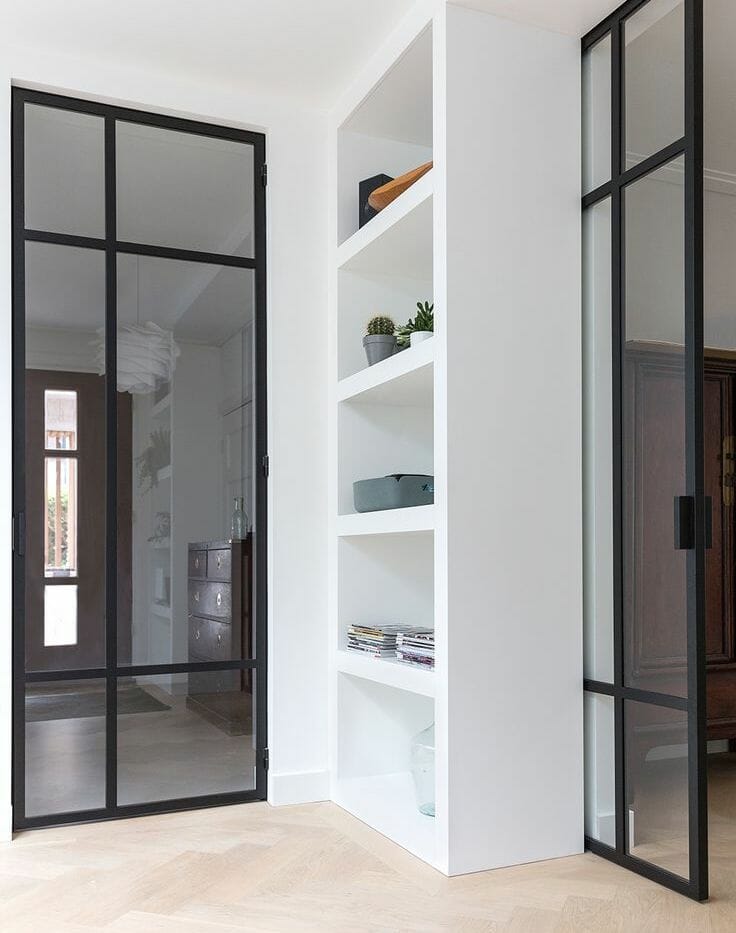 02
Multiple Partition Layout Options
Our steel partitions are designed to provide the perfect balance between privacy and openness. We can customise your dividers to have almost any panel and grid layout.
As specialists in designing steel dividers, our team can provide you with a quote from design through to installation for your space.
Mullions and Glass Dimensions
When designing your internal partitions and dividers, note down the ideal size of the glass panes and the number of mullions (vertical and horizontal dividers) you would like.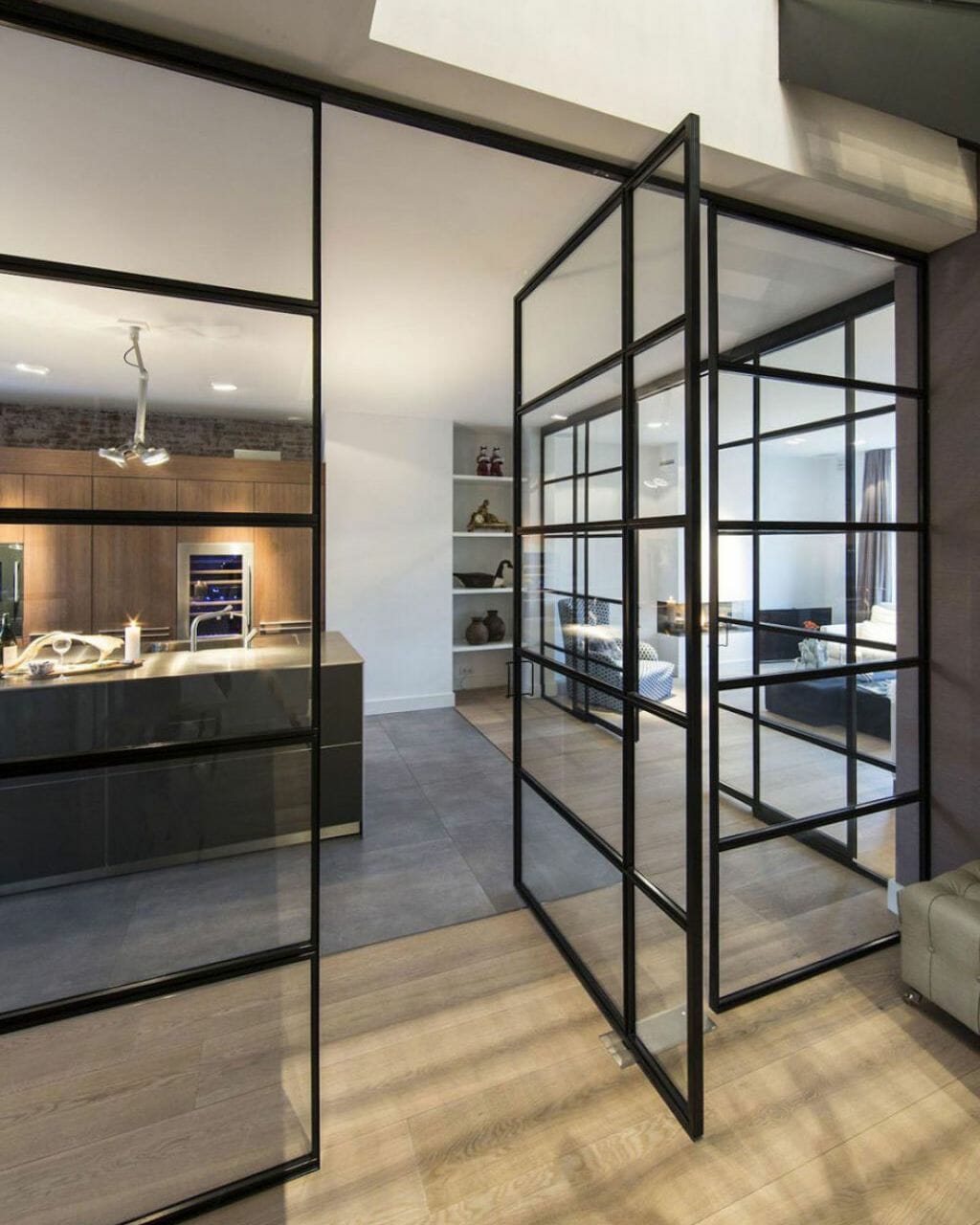 03
Colours and finishes
The range of powder coat finishes available can be found below. Please note that the chart on your screen or print out can only act as a close indication. We do offer the option of Epoxy paint systems for specific colour finishes.
Can't find the colour of your choice? We can source almost any colour for your project. Contact us to find out more.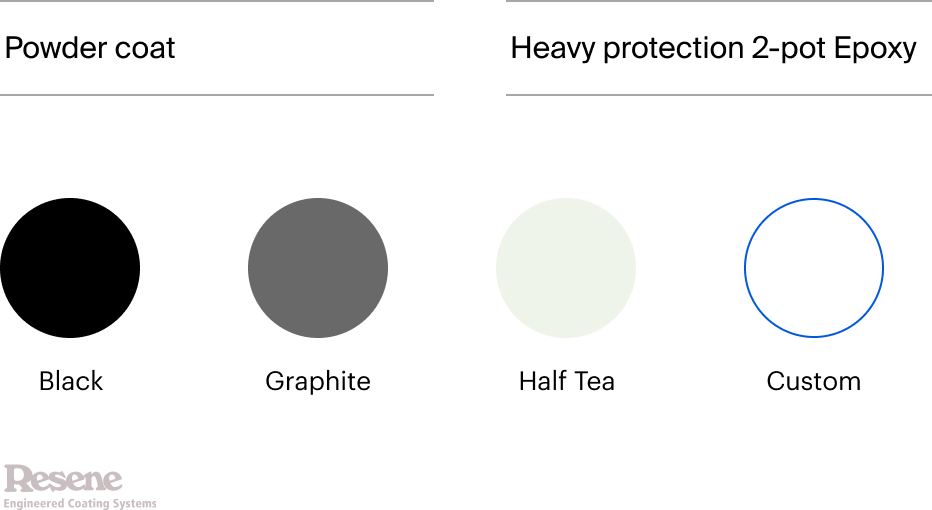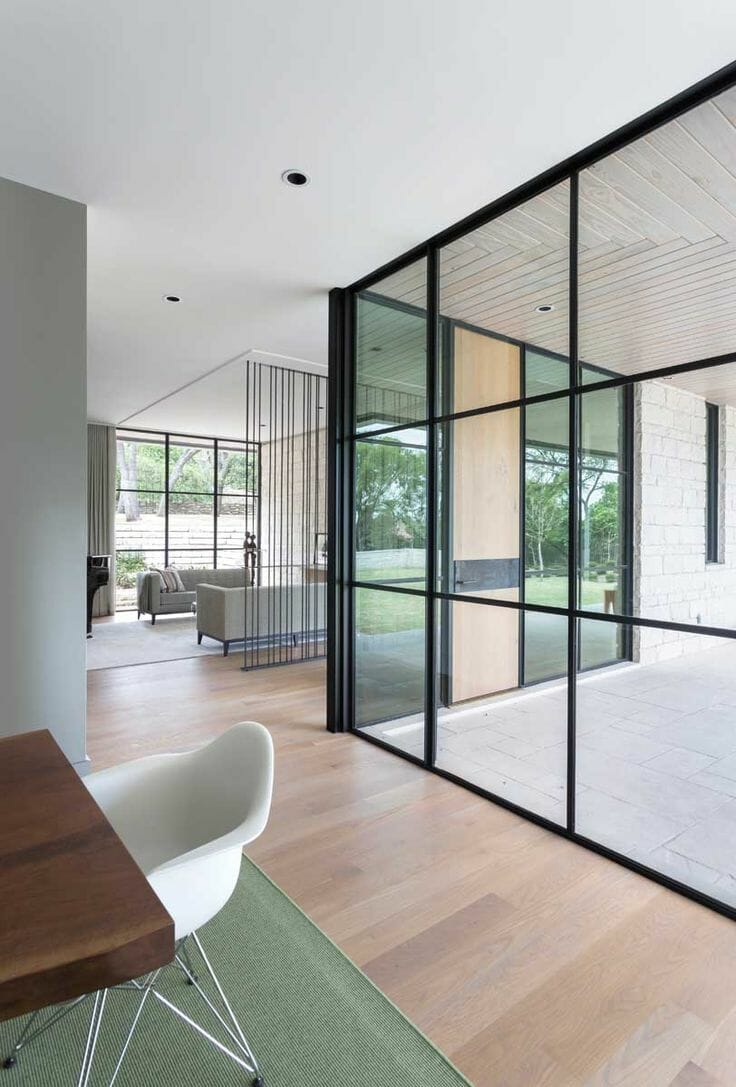 04
Glass & glazing
Our profiles come in a sleek W20, compact W40 or thicker W50 frames with an option of single or double glazing. For coloured screens, textured glass or more, please contact us for a custom solution.

Quality Hardware Options
We offer a range of hardware to match your space. Windows include hinges and/or a simple lock.
High-performance steel profiles
custom-made for your space
We've worked with some of New Zealand's finest architects and designers to create architecturally appealing doors and windows for boutique villas, commercial and institutional buildings.
Performance and
visual appeal
All our steel profiles are created with versatility, design and efficiency in mind.

Choose steel for your next project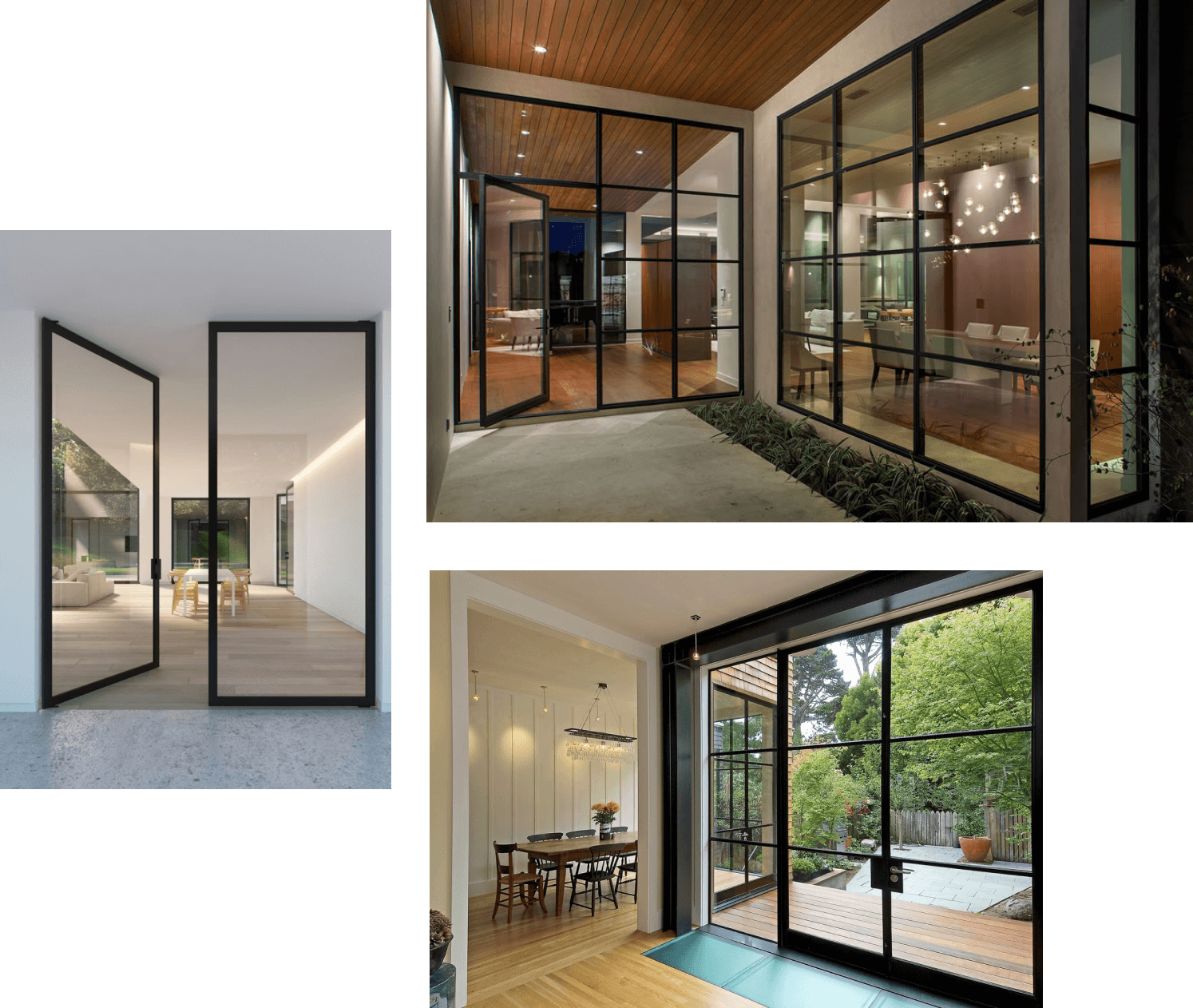 Limitless design options
Architects, designers, metal fabricators and homeowners can choose among a large variety of traditional or contemporary designs to create their own unique style. We are designers and perfectionists at heart, making sure every piece is immaculate.
Considered Design Advice:
Our experienced team can give you guidance on your options to best complete the aesthetic style of your steel window and door project without compromising on longevity, performance or strength.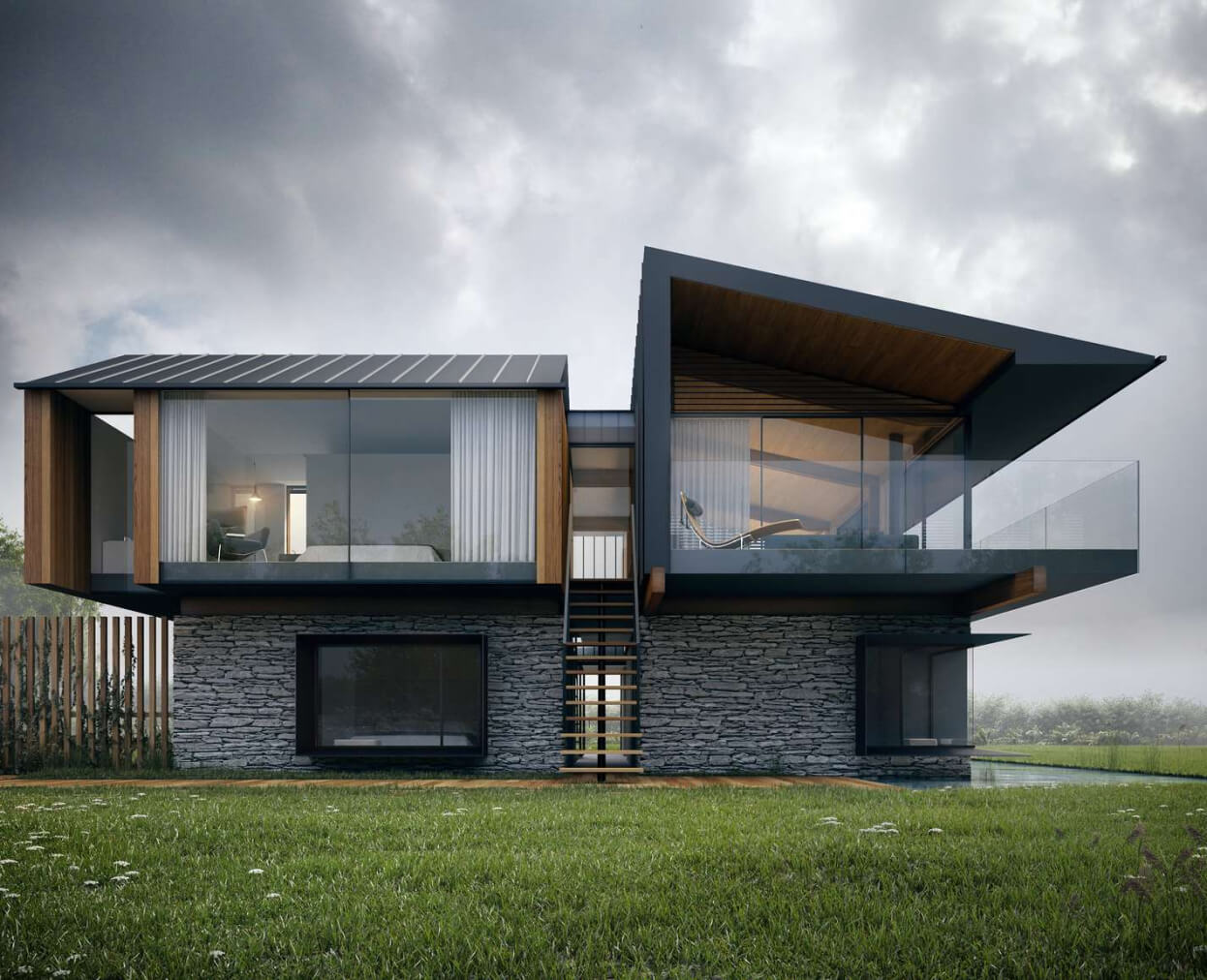 Exceptional strength
Our steel windows exceed all industry standards, so they are not only beautiful- but built to last.
Compare the material difference between steel, aluminium, and timber framing.
Delivering high-quality and affordable steel projects for architects, designers and homeowners.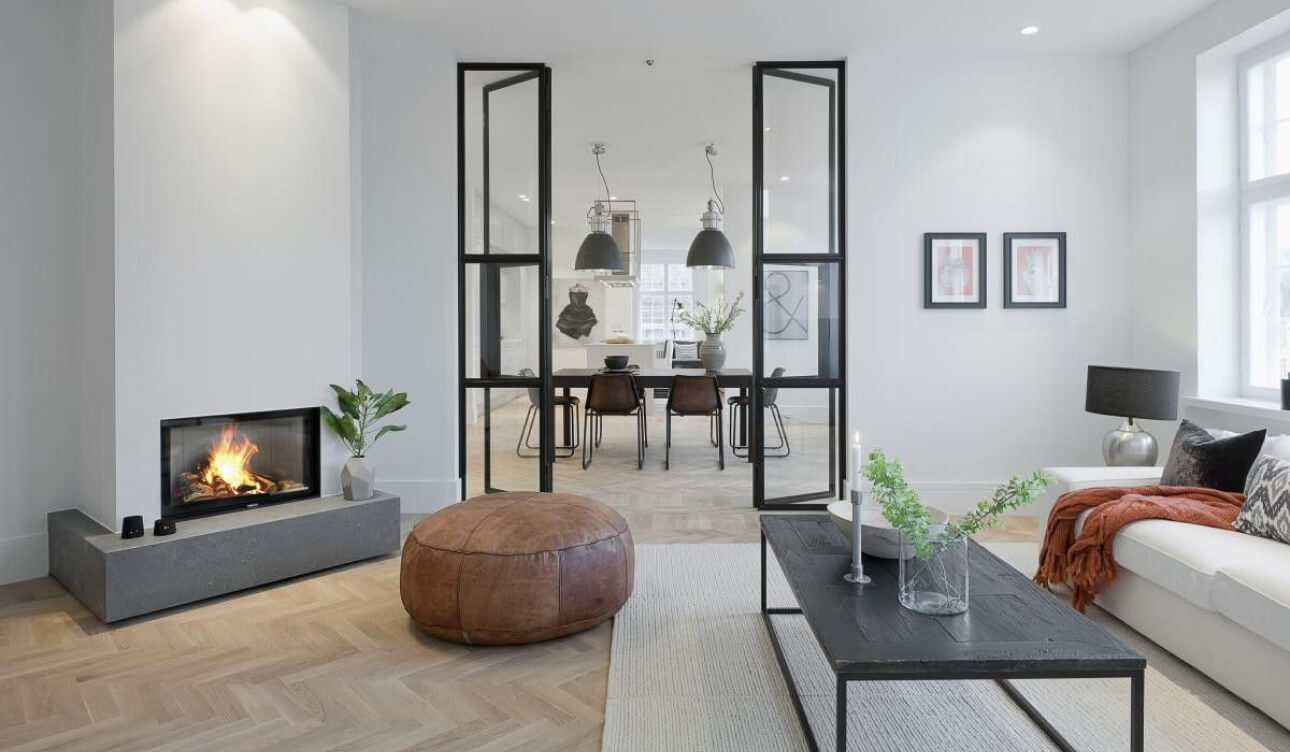 Whether you are an architect, designer or a builder- the construction process is not only getting more complex. It's constantly changing. The last thing you need to worry about is whether you have the right steel fabrication company to start your project.
For years, Steel Windows and Doors have continued to adapt to the everchanging needs of the construction industry. We deliver projects on time and budget so you get the peace of mind you deserve.
Get a free quote
Project planning?

Request the
CAD files